Integrity, professionalism, dependable, loyal, trustworthy and client commitment are a few characteristics that are important to us.  Welcome to Carolina Lifestyle Realty, LLC. We love everything Carolina and the lifestyle it offers.  In South Carolina, "Southern Hospitality" is a way of life and the way we conduct business.
Treating clients like family is both a guiding principle and my style.   My name is Suzanne Hasty, I am a REALTOR/Broker with Carolina Lifestyle Realty, LLC.  and see my role as an advocate, counselor, teacher, guide and protector.  My goal is to safeguard my clients' interest while helping them achieve their real estate objectives.  With that in mind, I stand by my clients from the first meeting through closing and beyond.  Outsourcing tasks to others or passing a client off mid-transaction doesn't fit my definition of personal service. I handle all aspects of listing or buying a home, I will be by your side every step of the way. I understand the challenges clients face and strive to achieve your goals with minimum stress and frustrations.
Having worked closely with corporate relocation, I understand the paperwork and details necessary for a seamless transaction. I have also worked closely with builders and have developed a keen understanding of construction and renovations of all types.  I focus on quality and take the necessary time to help each client find the right home for the current chapter in their life.
Family & Education:
In 1983, I earned my BA from the University of Arkansas 's School of Journalism. After several years working in newspaper and magazine, I continued to be intrigued by the way and places people lived. I took advantage of an opportunity to work in property management, working in several large apartment communities.
In 1991 our family relocated to Greenville, SC and immediately I knew this was "home". This was the perfect opportunity to pursue my Dream of Real Estate sales. Within months of moving to Greenville, I attended The Wyatt Institute of Real Estate, obtained my Real Estate license and later my Broker license. I have grown my business over the years and truly love all the dear friends I have gained. Referrals from previous clients and repeat clients continue to be the bulk of my business. I am truly honored each time my name is shared, or I am referred to as "my Realtor".
Away from the office, I am an active member of Pelham Road Baptist Church, Greenville. Over the years I have served as deacon, youth leader, participate in hand bells, choir, gone on 17 mission trips, involved in a variety of mission programs, building committees, sanctuary update and numerous other committees.
My husband, Wes, and I raised our 3 sons' in Greenville where they attended Greenville County public schools and played on a variety of sports teams prior to their college years. 2 sweet daughters-in-law have joined our crazy family plus 2 precious granddaughters, the spice of my life. Family time is always special.
I enjoy gardening, travel, doing volunteer work in my community, crafting and time with my sweet family and friends.
Commitment:
The Greenville market area is large and requires someone who knows our market well, if you expect great service, attention to detail and like to know that your home sale or purchase will be handled professionally, I can guarantee, I will strive to surpass your expectations. You can be sure I will work hard for you, I will treat you like family —and we'll have fun while accomplishing your goals!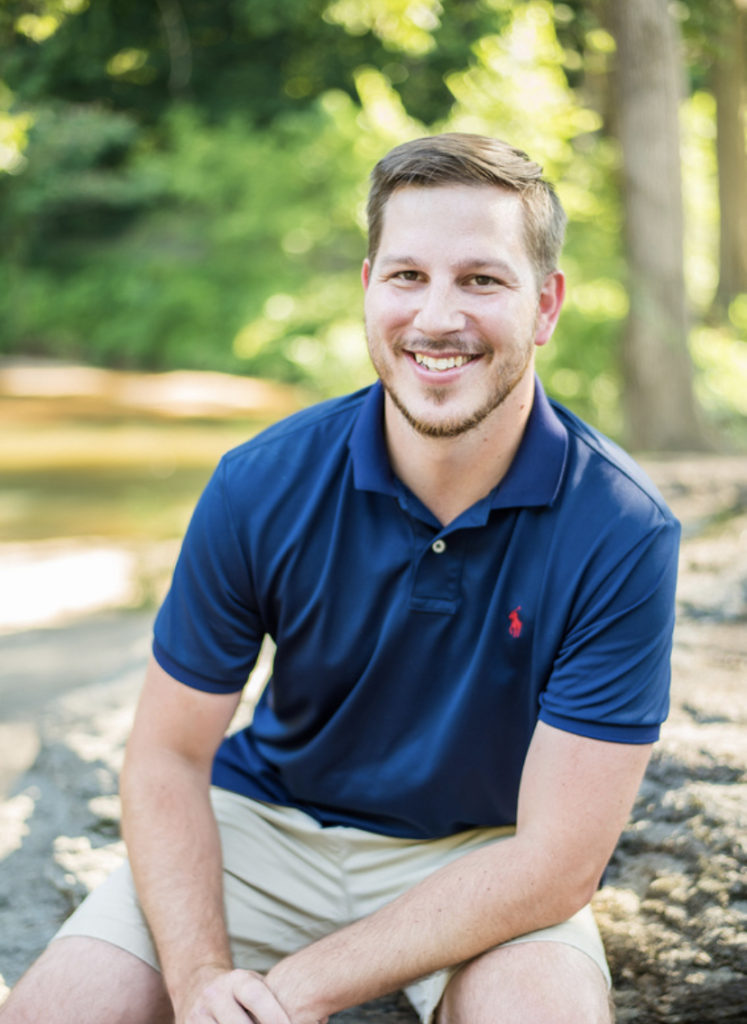 Matthew Hasty
Cell Phone: 864-918-2698
Email: MHasty@CarolinaLifestyleRealty.com
Matt grew up in Greenville, graduated from Eastside High and continued on to Mars Hill University in NC to play football and study business. Returning to Greenville he earned both his Real Estate Sales and Appraisal licenses. Matt is married to Dana Hasty, they have 2 daughters and love all things outdoors.
As a lifelong resident of the Carolinas and growing up in a Real Estate family, Matt understands the beauty of the Carolinas and value of home ownership. Give Matt a call to help you with your next Real Estate transaction.